£7m orders fuel Holroyd Precision growth
Posted by on 2 May 2015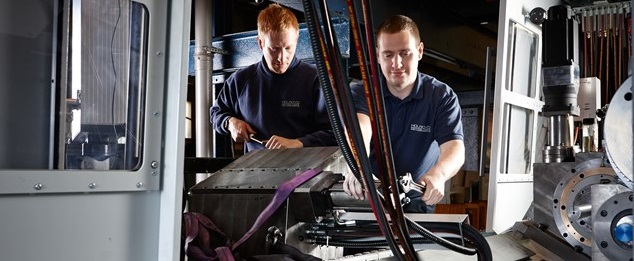 An award-winning Rochdale company whose history stretches back more than 150 years has secured a string of orders worth more than £7m as it continues to expand its global footprint.
Holroyd Precision, which this year won a Queen's Award for international trade following several previous awards for innovation, said the deals for its milling and grinding machines were from companies in the US, China, Germany and Taiwan.
The company's products are used to make the world's most accurate helical components. It now exports 98 per cent of its goods from its Milnrow headquarters, where it employs almost 200 staff.
Group business development director Neil Jones told Insider that the business, which is part of the Precision Technologies Group and owned by Chinese industrial group Chongqing Machinery & Electric since 2010, places a huge amount of stock in attending trade shows to meet new customers and distributors.
A team from Holroyd Precision is currently attending the Feimafe 2015 exhibition in São Paulo as it looks to expand its market share in Brazil.
"Brazil's economy is having a difficult time at the moment, but within the machine tool industry there has to be a long-term focus as there are no short-term wins," said Jones.
"When customers are purchasing our equipment, it is a carefully thought out capital expenditure. It can take anything from six months to a number of years for that decision to be made."
Jones said the US, China and Europe remain Holroyd Precision's largest markets, but the company is working with UK Trade & Investment to break into new territories.
"At the moment, we're looking at a number of developing economies, including Turkey," he added. "India is also a target market for us. We exhibited at a trade show there earlier this year and we believe we can make real in roads there."
Jones added that the Queen's Award win offers a huge competitive advantage when doing business overseas: "UK manufactured products are seen alongside German manufactured products as being the best in the world. The award really allows us to fly the flag for UK manufacturing."