Kingsway Business Park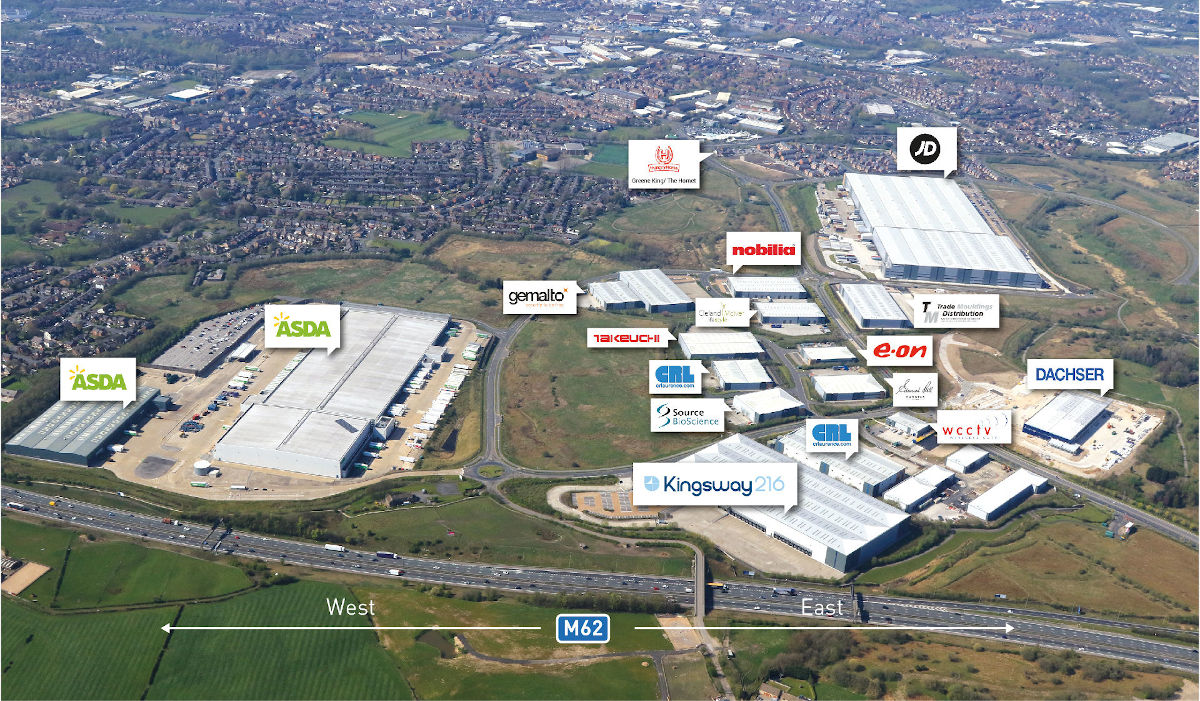 Quite simply, Kingsway Business Park is one of the prime locations in the North of England for organisations seeking a first-class logistics, warehousing, distribution or manufacturing base. If you're looking for outstanding commercial property in the Manchester region, Kingsway offers unrivalled transport connections, a large and skilled workforce and dedicated business support.
This 420 acre site boasts a direct link to Junction 21 of the M62 Motorway and a dedicated Metrolink (tram) stop. The recent completion of the 11-unit Logic development means that Kingsway now offers commercial units ranging between 3,000 and 275,000 sq ft. Ready-to-let industrial units and design and build opportunities are available now.
Kingsway facts
Kingsway currently comprises over 3.4m sq ft of commercial floorspace.

55 Hectares of land has been developed so far - 53% of the total developable area.

£200m has been invested in new buildings, infrastructure, environmental works and dedicated footpaths, cycleways and bridleways.

Over 70% of the jobs established on-site to date have been taken by Rochdale Borough residents.

Kingsway's Gross Value Added (GVA) to the Rochdale economy is more than £30m per annum.

Logic, the new development at Kingsway consisting of 11 smaller units (from 3,200 sq ft to 16, 200 sq ft), was completed in mid 2019.
A prime location
KIngsway is one of the best located business parks in the UK. A direct link to the M62 puts Manchester within half an hour's drive, while the M60, M6, M61 and M1 motorways are all within easy reach. Kingsway's location at the heart of Greater Manchester, and close to the conurbations of Yorkshire and the Midlands, puts nearly seven million people within an hour's drive.
A connected network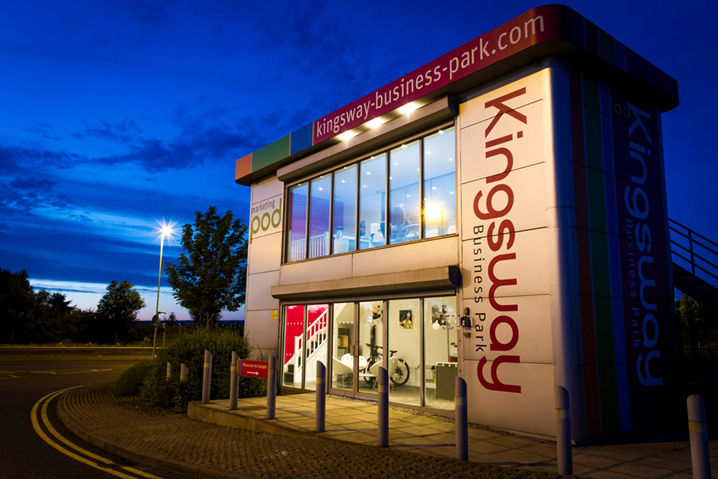 Manchester is a few short miles away, Leeds just 40 minutes and Liverpool can typically be reached in around an hour. When you have that level of connectivity, you don't just open up the region, you open up the UK and the world.
Birmingham is 2.5 hours away, Glasgow 3.5 hours and London 4.5 hours.

Kingsway is just an hour from the port of Liverpool and less than two from the Humberside ports.

Your staff or goods can be at Manchester Airport, the largest in the UK outside London, in under an hour. Manchester Airport currently handles around 100,000 tonnes of import and export freight annually, and connects the North of England to 160 destinations around the world.
Kingsway also has its own dedicated Metrolink tram stop. Trams run every 12 minutes throughout the day, providing a direct link to Rochdale, Manchester and Manchester Airport. The park also boasts excellent bus links and connects to a large network of well-maintained cycling and walking routes.
The workforce you need
Great transport links put Kingsway within easy reach of a deep pool of potential employees. Nearly seven million people live within commutable distance of Kingsway.
The local workforce is both skilled and cost-effective to employ. Over half of the Borough's labour pool is qualified to NVQ Level 3 or above. At the same time, salary levels are almost 16% lower than the Greater Manchester average and 24% lower than the national average.
Meet the neighbours
We think Kingsway offers some of the best commercial property to let in the Northwest. But don't just take our word for it. Occupiers already include some of the most prestigious businesses in the UK, including ASDA Wincanton, JD Sports, CR Laurence, Edmund Bell, E.ON, Source BioScience, Takeuchi Manufacturing and WCCTV.
Our full support
If you're looking for commercial property to let in Rochdale, you have our full support. The RDA can help you find the perfect premises for your business, however large or small.