£700,000 investment at GNG Foam Converters brings new orders and job opportunities to Rochdale
Posted by on 1 Apr 2015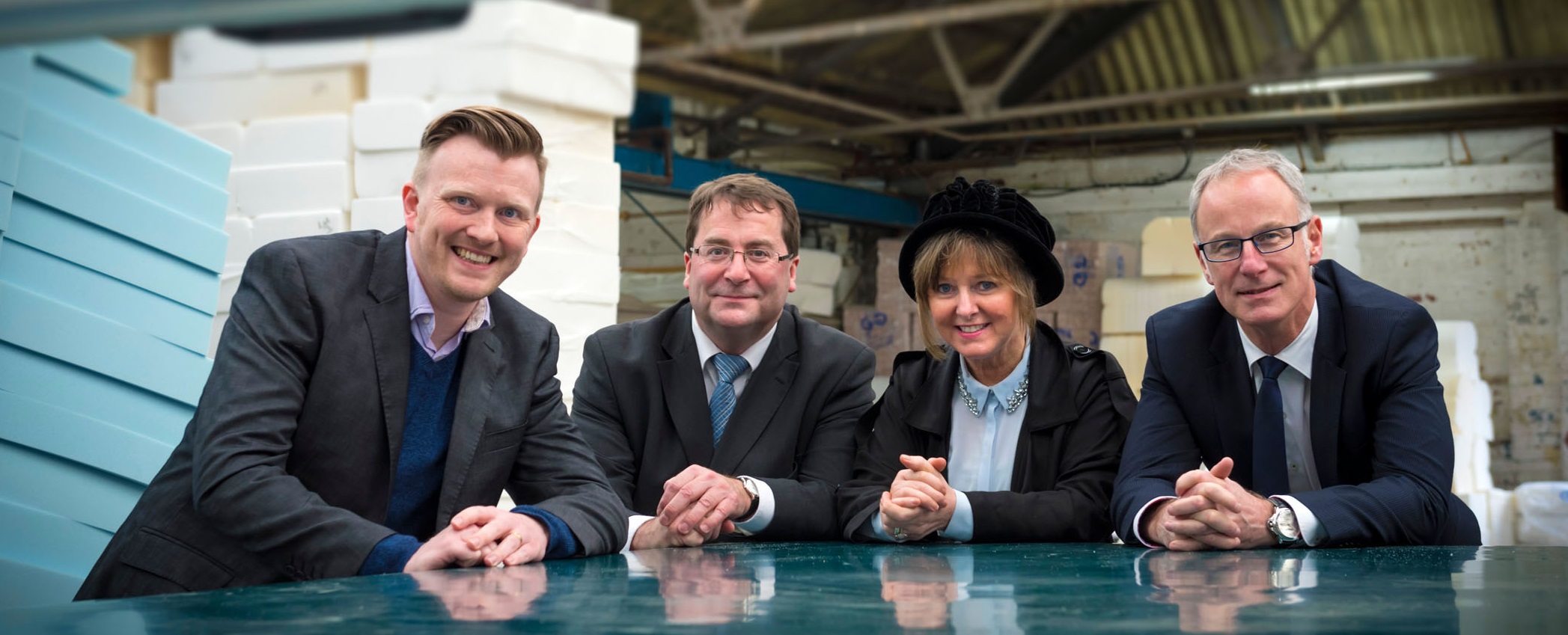 GNG Foam Converters (Lancs) Ltd., one of the UK's largest independent upholstery foam converters, is embarking on an investment programme that will bring around 40 new job opportunities to the Rochdale area.
The Littleborough-based business will use £530,000 of its own funds – boosted by a further £170,000 from the Textiles Growth Programme – to refurbish an existing 18,000 sq. ft. manufacturing facility and purchase the latest CNC foam production machinery.
This considerable investment will allow GNG to increase the number of cut foam and fibre seating products it produces for many of the UK's major furniture manufacturers and retailers. Perhaps most significantly, however, it will also enable GNG to further expand its production of memory foam mattress toppers, as well as introduce a range of memory foam mattresses.
Exciting time for GNG
"This is a particularly exciting time for everyone at GNG Foam Converters," comments Managing Director, Mark Needham. "With growing orders from our existing customer base, combined with our plans to further develop the business, we either had to increase manufacturing capacity at Littleborough, or relocate to new premises."
Support from Rochdale Development Agency
"With the support and guidance of Rochdale Development Agency (RDA), who also assisted with our application to the Textiles Growth Programme," continues Mark Needham, "the decision was made to remain at our current location. We have almost completed the refurbishment of one of our existing manufacturing facilities to provide new sewing capabilities, and have invested in new CNC foam slitting, gluing and production machinery. This represents a substantial investment for our business and underlines our longstanding commitment to the Rochdale area and to strengthening textiles and furniture manufacturing in the UK."
From left to right: Mark Needham, Managing Director of GNG Foam Converters (Lancs) Ltd; John Hudson, CEO of Rochdale Development Agency; Julie Evans, Business Development Manager of Rochdale Development Agency; and Steve Rumbelow, CEO of Rochdale Borough Council.
Julie Evans, Business Development Manager of Rochdale Development Agency, said: "It is always really pleasing to see significant new investment in the area and meet the people behind growing businesses. It shows that quality manufacturing is thriving in Rochdale. GNG typifies just how many small and medium-sized companies have the potential to grow with the right drive and ambition – and a little support and encouragement along the way".
Up to 40 new employees
GNG Foam Converters (Lancs) Ltd. currently employs 124 people across sales, manufacturing and back office roles at its Littleborough HQ. Eight new staff members have been recruited since January 2015. It is expected that a further 12 individuals will be employed during 2015, with 20 more new staff joining the business in 2016/17.