Air Links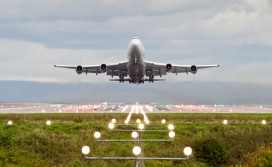 Rochdale is directly connected to Manchester Airport by road, rail and tram. Manchester is the largest airport in the UK outside London - serving over 28 million passengers a year - and is currently undergoing a £1 billion transformation.
Manchester Airport's World Freight Terminal handles around 120,000 tonnes of import and export freight and mail annually (including chilled and frozen goods), connecting the North of England to 160 destinations around the world.
It takes just over half an hour to get to Manchester Airport from Rochdale, while Liverpool and Leeds/Bradford airports are both around an hour's drive away. Taken together, these three major airports connect your goods and people to 232 global destinations.